Admitted to Practice in
State Courts in North Dakota
Federal Courts in North Dakota
State Courts in Minnesota
Federal Courts in Minnesota
Professional Memberships
State Bar Association of North Dakota
Cass County Bar Association
Clay County Bar Association
State Bar Assocation of Minnesota
Ronald Davies Inn of Court
In the practice of family law, being assertive is a significant attribute. If you need legal representation for divorce, custody, visitation or child support issues, talk with Tracy Lyson. Most of her clients are from the Fargo, North Dakota – Moorhead, Minnesota metropolitan area, although she represents clients from throughout the two states.
Strong, experienced, knowledgeable, and assertive; these are all words past clients use when describing Tracy. She's earned her stripes by strongly advocating for her clients.
Tracy concentrates her practice in family/domestic law and civil litigation in both North Dakota and Minnesota. She provides a wide range of services to clients. She litigates complex divorce and custody actions, post-judgment child custody and visitation disputes and child support actions. She also negotiates divorce and custody agreements. She also specializes in a new concept for divorcing couples – Collaborative Law.
Tracy earned her Bachelor's Degree in Paralegal Studies from the University of Minnesota Moorhead in 2002, and graduated with distinction from the University of North Dakota School of Law. While in law school, Tracy was the student articles editor of the North Dakota Law Review and published a case comment entitled, Tracy J. Lyson, Constitutional Law – Equal Protection of Laws: The Equal Protection Challenge to the Medical Malpractice Statute of Repose in North Dakota, 80 N.D.L.Rev. 175 (2004). After law school, she was a law clerk for the East Central Judicial District Court prior to joining the firm in September, 2006.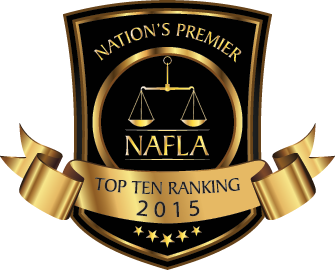 Practice Areas
Family Law

Residential Responsibility (Custody) & Parenting Time Disputes
Guardianships
Domestic violence
Disorderly conduct
Restraining & protection orders
Deprivation and termination proceedings
Name change petitions